Swiss machining offers benefits of precision outputs. The CNC Swiss machines offer more accurate results than their automatic counterparts. Irrespective of the type of Swiss machining you decide to use for your company, it can be really a beneficial business decision.
Here are the reasons for the increasing popularity of Swiss machining services.
Applications
Swiss machines are extensively used in industries such as consumer electronics, automotive, IT, medical equipments, and aerospace. More and more industries that require smaller and delicate parts have started utilizing Swiss machining services for their manufacturing works.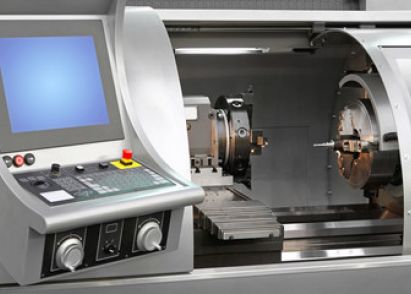 In the medical field, Swiss machines are used to manufacture surgical devices. For the aerospace industry, Swiss machines are used for developing instrumentations, electronics, and slender parts. These machines are used for manufacturing parts for robotic structures, defense systems, guidance systems, fuel systems, connectors, computer fittings, and optical measurements.
Depending on the type of the Swiss machine, there are many different applications for which it can be used. These machines are perfect to use when you need large volumes of slender or smaller parts made with greater accuracy.
Swiss machining is also becoming more popular for various industrial applications as these machines can work with most metals of differing specifications. Depending on the specifications of the machines, these can be used for manufacturing plastic parts also. For these reasons, these machines can be used to manufacture components for different industrial applications.
Benefits
One of the biggest benefits of using Swiss machines is the accuracy of the output.
CNC Swiss machining are designed in a way to hold the material or metal piece very close to the blades. The supporting components (guide bushing) of the Swiss machine can remarkably reduce deflections and unnecessary movements on the surface used for the cutting and be shaping the materials. It helps to cut the metal or materials to really exact specifications.
Another benefit of Swiss machines is their low-cost of operations.
Industries utilizing Swiss machines benefit from the efficient and low-cost operations they offer. The design of the machines is such that it enables the manufacturing units to really streamline the processes. Even high-precision work can be completed in the least amount of time and with really great accuracy. It translates into cost-savings as the output can be generated really quickly.
One other way use of Swiss machining is cost-effective for industries is that it eliminates the need for secondary finishing works. The results generated from the use of Swiss machining works are so perfect that there are simply no requirements for additional finishing services.
Swiss machines perform a variety of functions. These machines are truly versatile tools. CNC machines are perfect to use for milling, grinding, lapping, and grinding work. From one machine, you can get benefits of several operations. These machines help to speed up the production time. Using them can also help businesses save time on finding different service providers for each of these tasks that one CNC Swiss machine can perform with ease.
Use of Swiss machines can also help industries save labor costs. For Swiss machining service providers, the need for less intensive labor work for the jobs can translate into cost benefits for their clients as well. If you have installed Swiss machines for your own use then you can reduce the cost of operations to quite an extent. If you outsource the Swiss machining works to a service provider even then your costs for the operations can be quite low.
The Lowdown
As the benefits of Swiss machines translate into cost-savings and greater production efficiency; more and more industries are beginning to see their utility for their own operations. Due to their versatility, it is possible to use CNC Swiss machines for various industrial applications. Programming and tools of the machines can be changed to accommodate the needs of different industrial sectors.
For businesses that require delicate metal parts made with the highest level of precision, the performance of Swiss machining can be unmatched. For industries that require large volumes of metal parts fashioned into slender components in the most cost-effective and efficient manner; Swiss machining offers the ideal solution.