Most of us have a drink now and then, out with friends or co-workers. After a hard day at work, we want to "relax and let loose." Many of us have even been drunk to the point of needing a cab ride home. We celebrate a special occasion with a bottle of wine or an assortment of our favourite alcoholic beverages. Some of us have even passed out from too much drinking. "Whoa we must have had fun – we can't remember what happened." When does "relaxing and letting loose" become the problem, the affliction that is alcoholism? When does social drinking become something more?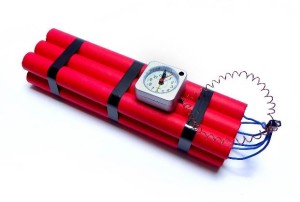 Alcoholism Defined
According to the Mayo Clinic alcoholism is a chronic and progressive disease where a person is preoccupied with alcohol and can't predict how much they will drink or what the consequences of their drinking will be. A person becomes physically dependant and suffers withdrawal symptoms, including nausea, sweating and vomiting when they don't drink alcohol.
A step away from alcoholism is problem drinking, which is when a person drinks to the point that it causes problems in their life but they are not dependant on alcohol. Alcohol is a "depressant," meaning it slows the parts of the brain responsible for thinking and behavior, and can lower your breathing and heart rate. Many people use alcohol because of these affects – they want to temporarily lose their inhibitions or improve their mood. How often after a bad or stressful day has you or someone you know said, "Man, I need a drink!"?
It is when this becomes the only way to cope, even when it is causing problems in your life that alcohol becomes a problem, and when withdrawal causes you to become irritable or you need a drink just to start your day, then alcoholism may be an issue.
Long Terms Affects
Beyond the immediate or current affect alcoholism has on a person's life, long-term alcoholism can cause long-term physical illness. One to two drinks a day can increase the risks for certain cancers and three or more can create an increased risk of high blood pressure, stroke and heart problems. Heavy alcohol use can cause erectile dysfunction in men and menstrual irregularities in women. Liver diseases caused by alcohol are common and one of the major reasons for illness and death in North America.
Alcoholism can cause stomach problems like gastritis and ulcers. Long-term alcohol abuse can also affect the brain causing loss of motor control and can even dementia. These are on top of more immediate problems in relationships, an increase in violent behaviour or even the risk of death from alcohol poisoning.
If your need to relax after a stressful day has become the need to relax after any day or even at the start of the day, it may be time to rethink your drinking. If a loved one or friend is developing issues because they can't stop drinking, even though it is creating more problems for them, it may be time for them to seek help. The first step is talking to your doctor, even if you don't think alcoholism is an issue. If alcohol is causing problems in your life it is time for you to take that step.