Cable assembly is a popular type of cable that is extensively used in a wide range of industrial and household applications. In this article, we will be discussing the various applications and manufacture of cable assemblies. We are also going to discuss the scope of outsourcing the manufacture of the assemblies to cable assembly manufacturers and list out tips to choose these manufacturers.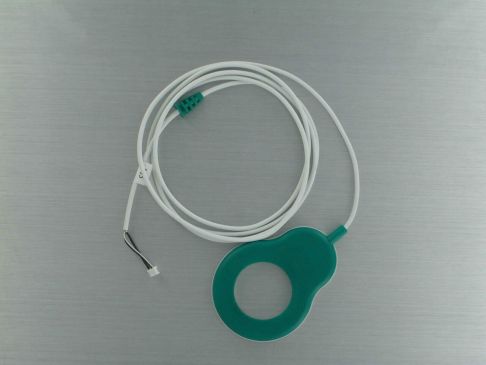 Advantages of Cable Assemblies
Unlike single cables and wires, these assemblies have multiple wires bundled together using common connector housings. Owing to the bundled factor, cable manufacturers can save a lot of time and money on individual installation. In addition, since the cables are bundled together and bound strongly using sleeves or tapes, wear and tear is greatly reduced, thus increasing the overall quality and durability of the assembly. In addition to these, customization is another feature why cable assembly is so widely preferred by industries such as aerospace, military, automobiles, electronics, telecommunication, medicine, construction and more. Manufacturers of cable assemblies always take custom orders and manufacture customized products by tweaking factors such as conductor sizes, stranding sizes, insulation materials, cable types etc. to suit the desired requirement.
Manufacture of Cable Assemblies
As told above, these assemblies are manufactured to suit the impending requirements of the clients. Accordingly, the choice of metal conductors, conductor sizes, insulation material etc. is made. Copper, tinned copper and aluminum are generally the preferred metal conductors and Polyvinylchloride (PVC) and Polyurethane (PU) are the preferred insulation materials. Once the length of the wires is determined and the distance between the wire endings and connectors housings is finalized, the cutting is made and sent over to assembly. The wires are insulated and tied together using sleeves, tapes or shields. Once the assembly is complete, tests such as pull test and continuity test are done to ensure that the cable assembly is fit to use for industrial applications.
Benefits of Outsourcing to Cable Assembly Manufacturers
While a few original equipment manufacturers (OEM) produce their own cable assemblies, there are a plenty of small scale industries that can't afford to have their own assembly units. In situations like these outsourcing the job to cable assembly manufacturers is the best choice. Here's more proof on that.
• Outsourcing benefits small scale companies by avoiding the need to set up new manufacturing units. Given the size and budget of a small operation as such, it is very difficult for them to afford the kind of equipment and crew needed to operate that equipment.
• In addition to equipment and workforce, there are a lot of additional overheads like maintenance, power supply, repairs etc. which will again cost a fortune collectively. Thus, outsourcing avoids all of these additional expenses and helps industries with limited budgets.
• One can focus on the prime objectives of their manufacturing unit and need not worry about the assemblies. Cable assembly manufacturers have experience in doing the same thing and can be relied on for timely deliveries.
• Lastly, these manufacturers have the necessary equipment and crew to take custom orders and deliver within time. If you don't outsource and incur a sudden requirement, you will have a hard time finding equipment and raw materials to cater to the sudden requirement.
How to Choose Cable Manufacturers?
Always keep the below mentioned considerations while choosing manufacturers to outsource your bulk requirements.
• Ensure that the manufacturer has the operational capacity, equipment and crew to deliver your requirements within time. They should be prepared enough to handle both pre-defined and instant requirements of yours.
• Customization is an important consideration you have to make while outsourcing to cable assembly manufacturers. You might need a lot of custom cable assemblies and if the manufacturer can't deliver it, you might have to find a new manufacturer for these custom orders.
• Ensure that the manufacturer only uses the latest technologies and equipment. Take a quick tour of the unit and see for yourself if the manufacturing unit is up to the standards of your product. Also, ensure that they follow stringent testing policies before releasing the electric cable assemblies to the market.
• Lastly, compare the costs of various cable assembly manufacturers available in your area and choose the one who can offer high quality assemblies for the best prices.