Choosing a paper is the single most crucial decision you will be making when it comes to creating a great printed piece. It can have a great impact on the final product as the design and ink. It affects where, when, and how the oriented piece can be used. There is also a significant effect on the cost when buying in bulk.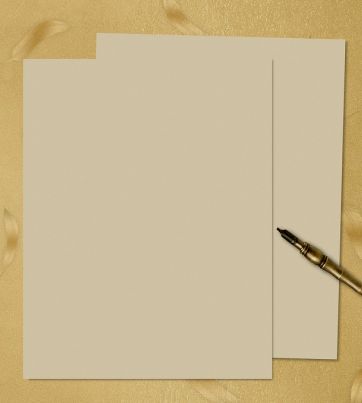 The Paper Material
Paper is not made only from woof but also made from plastics, synthetic fibers, and cloth. These papers serve various purposes. If you are concerned about environmental impact, there are specialty green papers that are made with environment-friendly materials which are faster biodegradable and sourced from sustainable forests.
Affordable Paper
When choosing the appropriate A4 copy paper, the paper can have a great impact on the cost of any printed piece. A little more costly paper adds a bit to the total cost of printing, especially if you are printing in bulk. The main point is you should be choosing a paper that fits your budget. First, pick a paper for its functionality, and it will not matter that your paper looks great if it is not suitable for printing, hold up or hits you with hidden shipping or mailing costs as it is too heavy. Look for standard papers that have good quality and print well when you buy copy paper from paper suppliers.
The brightness of the Paper
The brightness is measured with a special blue light on a scale of 1 to 100, where 100 is the brightest. The paper brightness affects the contrast and impacts the appearance of the readable print. The brighter the paper, the more readable will be. Ink colors are displayed more accurately, purely, and vibrantly with brighter papers as less bright papers are yellowish, and somewhat the colors become muddy. If you choose a brighter paper, the color pops up and looks fresh.
Opacity
Paper manufacturers use opacity to measure transparency and describes how much print can be seen from one side of the paper to the other. Copy paper that displays nothing from the other side is cent percent opaque. Opacity is crucial if you are printing on both sides of the paper as it can be somewhat distracting and difficult to read if the content from the other side is visible.
Right Weight and Thickness
A4 copy paper thickness and weight have a great impact on your final piece, and it leads to confusion. Before choosing a critical stock, discuss your requirements with a printing professional, but here we have mentioned some points when choosing paper weight and thickness.
The thinner paper uses less material, making it more eco-friendly.
Paper that you are mailing as a self-mailer must be having a certain thickness for passing US postal regulations (final thickness must be minimum 7 or 9 points depending on the size).
Thicker paper is usually rugged and can hold up to a beating than thinner paper. Thinner paper is generally used for common purposes for fax, printing, and photocopier and is the most used product among all the office supply.