Danfoss commercial compressors with their latest and superior engineering strength have become the world's leading automated solutions provider for Heating, Ventilation, and Air conditioning industry. With customer satisfaction as the core focus area, the company delivers these solutions for residential, commercial, and industrial applications with high efficiency, and in line with environmental and other regulatory compliance.
Danfoss uses the latest and the innovating technologies in making scroll and reciprocating compressors that cater to global markets. Scroll compressors have wide usage in residential, commercial, and industrial applications and these compressors offers great benefits to these industries.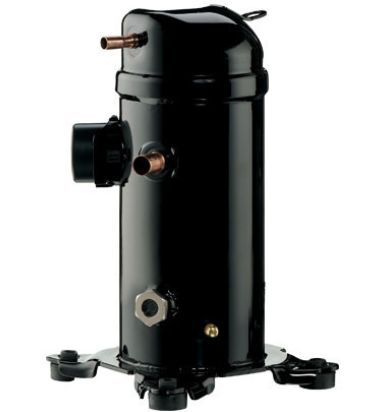 Danfoss scroll compressors comes with the latest heat pump and compression technology offers great efficiency, less vibration, and lower noise levels for air conditioning and heat pump applications. The smart designs of the compressors help make these compressors perform within the specified environmental regulations anywhere in the world. The electrical connectors, plugs and other equipment makes it easy to install and mount the compressors.
Danfoss reciprocating compressors, specifically designed to cater 2.3 – 13 TR applications, come with high quality, and precision ensure that ensures these compressors have a longer life span; these compressors operate in wide range of applications and under different operating conditions. Operating with multiple refrigerants, these offer high efficiency and their unique compact design makes them the best alternative for packaged and split air conditions.
Danfoss compressors, scroll compressors or reciprocating compressors both work for residential, commercial, and industrial applications. Some of the features of Danfoss compressors are:
• Wide Product Range: Danfoss manufactures a wide range of compressors for commercial, industrial, and residential applications. The inverter product range is vast, and comes with latest engineering technology including a prequalified Danfoss compressor and drive, which helps these inverters deliver great efficiency.
• Energy Efficiency: High efficiency of the compressors complete range of scroll compressors makes them the best performing compressors in the world.
• Compact Design: Occupying less space with compact design, requiring less inventory with high efficiency, and reduced noise levels make these compressors ideal for residential and commercial areas.
Danfoss has extensive knowledge on the compressor markets across the world, which helps them design the right compressors for use in any application and anywhere in the world. Their engineering expertise coupled with vast experience helps Danfoss manufacture the most efficient compressors.
Danfoss understands that the air-conditioning systems needs to adapt to changing environment conditions all through the year, which brings about a variation in temperatures of each day.
With high focus on emerging needs of the customers and continuous process improvements Danfoss delivers highly efficient compressors regularly. Danfoss offers industry leading, very efficient, H and S series scroll compressors with a 7.5 – 40TR, that are perfect for chiller and roof-top applications. Some other high efficiency scroll compressors include:
WSH: Yet another high efficiency compressor for A/C systems that works well under low condensing temperatures, as well. The compressor with 7.5 – 15 TR comes with a high Coefficient of Performance (COP). Easy mounting, servicing, and the connector plug avoids any possible miswiring issues.
SH – 295: With its unique compact design, the SH 295 is 25% smaller than the standard 25 compressor, with 3.25w/w this new model achieves greater COP. It is highly environment friendly and helps reduce the carbon footprint.
SH – 485: The innovative SH-485 comes with a 40-ton compressor boasts of high energy efficiency that saves up to 26% load efficiency with its unique Intermediate Discharge Value (IDV). The years of research has helped Danfoss develop and patent a unique gas flow path that helps regulate motor winding temperature maintaining it at uniform levels for ensuring overall reliability.
S – Series Compressor: The unique intermediate cap design helps in increased efficiency and reduced noise levels. Unique, internal non-return value helps avoid refrigerant migration from high-pressure side. It comes with a unique no contact – no wear unique design to help improve efficiency in operation without any noise. With oil sight glass and oil equalizer, the compressor is ready for Mani-folding. The oil drain tube of the compressor helps in easy maintenance.
Danfoss commercial compressors helps meet the growing demands of high efficiency for saving energy and environment protection. These compressors offer high efficiency, offer a quiet environment, low sound levels, offers perfect cooling by maintaining humidity within the limits and comes with drive protection that offers an improved reliability in performance. With so many features and benefits, the leader in compressor manufacturing Danfoss offers great benefits to Original Equipment manufacturers, Designers, and the end users.