Ebac dehumidifiers are robust and energy efficient, as such they save costs in the short run and for over a period with their durable nature. Ebac manufactures dehumidifiers for any purpose, whether you need them for residential purposes of for commercial or industrial purposes Ebac has a dehumidifier that meets your goals easily.
A sudden change in the weather can create health hazards, and can damage property as changes in the weather may cause mold to grow, gives rise to allergies, etc., especially if the house does not have either proper ventilation or insulation. They also bring along allergies, which could cause diseases among the households.
When you notice signs of damp, which includes signs of condensation on your windows, you need to understand that the house needs a dehumidifier. You need to extract the excess water, so the damp does not stay for long, also ensures there is no mold, etc. As such, dehumidifier takes away the excess water or damp from the homes and keep the homes dry. Keeping the indoors dry helps protect the wall paint, wallpaper from peeling, prevents the growth of mold. You can check the humidity of the room using a hygrometer.
Condensation is a major problem; a house has many triggers or areas, which encourage condensation. Kitchen, showers, bath may cause mold growth and dampness. Using a dehumidifier is the best possible solution to keep the areas dry and control the humidity.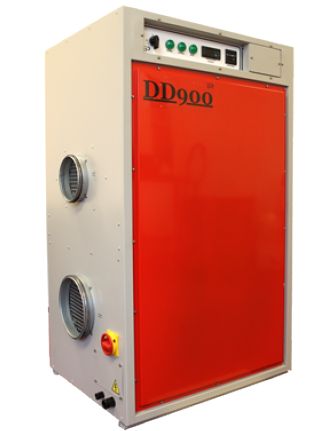 Without any doubt in modern days, dehumidifiers play an important role in protecting the health and wealth of the consumers, residential, commercial, or even industrial. It is important to understand the different types of dehumidifiers to recommend the right humidifier for a specific usage.
Against the common misconception that dehumidifiers are bulky, occupy a lot of your scare space, Ebac dehumidifier comes in compact sizes, have strong built, unique and efficient designs, pleasing appearance and offer reliable service.
Primarily there are two types of humidifiers available on the market today – compressor dehumidifiers, and desiccant dehumidifiers. A third type of dehumidifier, the lesser known, and thermo electric dehumidifier caters to very small areas such as a shelf or a cupboard are also available. These dehumidifiers can handle very small amounts of moisture, damp, or water; they can remove very small quantities of these materials.
Ebac dehumidifiers are available in two types – compressor dehumidifier and desiccant dehumidifiers. Compressor dehumidifiers are primarily for residential purposes. These dehumidifiers have good enough capabilities to dry, control humidity of an average house area. Such dehumidifiers have low maintenance costs, making them the perfect dehumidifiers for domestic use.
Desiccant humidifiers can cater to large areas, keeping the areas dry, preventing any mold growth or condensation, by extracting large amounts of waters. However, they have high costs associated; they may consume 2-3 times more electricity than the regular compressor dehumidifiers consume. Such dehumidifiers serve commercial, industrial projects; they can also plan an important role in case of natural calamities such as floods, etc. when the temperature drops dangerously below the normal temperatures.
Ebac dehumidifiers are energy efficient, strong, reliable, and look pretty. Ebac has designed dehumidifiers for both residential and commercial usage. Customers have the option to choose dehumidifiers based on their requirements, limitations, etc. Ebac dehumidifiers come with a wall mount or free stand option if space is an issue, wall mount Dehumidifier is the best option as it saves space. Some of the features of Ebac dehumidifiers are:
• Strong and Robust Build: Ebac Dehumidifiers come with strong and robust built for durability. Rugged steel used for casing offers that extra durability, and longevity. The neat finishing helps the dehumidifier get neat and decent look, as well!
• Energy Efficient: Most Ebac dehumidifiers comes with high levels of energy efficiency. Each of the parts such as compressor, fan have high efficiency and delivers high performance consuming less electricity and releasing low noise or sound levels.
• Good Water Extraction Capabilities: Most of the Ebac Dehumidifiers have good to great water extraction capabilities. The dehumidifiers adhere to the regulations as specified by the Association of Home Appliances Manufacturers Association (AHAM). Ebac dehumidifiers ensure that they remove right amount of waters, moisture so the space gets dry at the earliest.
• Easy installation and Operation: Most Ebac Dehumidifiers are easy to install and maintain, they come with a variety of installation features so you pick the one that suits your limitations, and have low maintenance costs. For ease of operation, the Ebac Dehumidifiers come with smart and automatic controls.
The compact size and continuous drainage capabilities along with many other features make the Ebac Dehumidifiers the best option for keeping humidity under control for residential or commercial projects.