We come across different types of kraft papers produced by kraft paper manufacturers in various ways and means in our everyday life. Originated through both virgin and recycled means and available in wide-ranging colors, thicknesses, and weights, the extremely robust paper class is used in almost all sectors ranging from commercial to industrial uses and domestic to the educational arena. Apart from most sought after for packing, packaging, and branding, kraft papers are used for interleaving, void-fill, decorative projects, and more. Here's an overview of the six types of kraft papers and their popular business uses.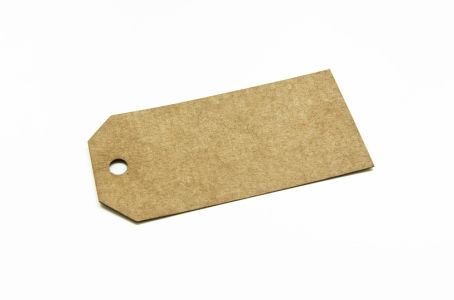 Virgin Natural Kraft Paper
Virgin natural kraft paper is one of the top selling in its group in the industry. It's used in widespread heavy-duty applications and business uses due to its remarkably robust fiber contain that makes it tear resistive and enduring. With 5-6% recycled materials, it is hygienic, low cost and boasts high weight lifting capacity with superior bursting strength. Virgin kraft paper is ideally great for printing which makes them impressive packing materials for branded products with protective corrugated layering aside from general wrapping, floor protection liners, pallet interleaving, carrier sheet, paint masking, and dunnage bags for protecting cargo from damaging.
Natural Recycled Kraft Paper
Even if natural recycled kraft paper is not as durable and tear resistive as virgin natural type, however, so long you look for ecologically friendly options for packaging or packing, they are just matchless. They are globally preferred by industries involved in cargo, transport business as well as in shipping and air cargo where they used for great void-filling means and dunnage. Similarly, they're widely chosen for lining packing boxes, trays and preparing newspaper envelopes.
Black Kraft Paper
Because they're dark, durable and thick enough, black kraft papers are most chosen for backing photos in albums and picture framing. Also, you can see their extensive uses in making eco-friendly eye-catchy paper bags with handles, garment hang/price tag, adhesive taps with logo printing. Black kraft papers rolls are simply great for decorative project workshop organized in schools. 
Colored Kraft Paper
When it comes to colored kraft papers, they enjoy a vast industry due to their vibrant hues nearly matching to all great colors of a rainbow and availability with varied thicknesses. As they are perfect choice for various school projects like scrapbooking, making bulletin boards and other educational workshops, equally, with the increasing number of shopping enthusiasts, colored kraft papers are used in large scale for making elegant paper bags of different sizes and forms, invitation card for miscellaneous occasions and as stylish means of packing and packaging.
White or Bleached Kraft Paper
With the sparkling appearance, robustness, and durability, white and bleached kraft papers supplied by kraft paper suppliers can match the superiority class of virgin natural kraft papers and have high demand in the industry. Apart from used for heavy duty corrugated boxes for packing home appliances to hardware products, they are preferred for food processing, pharmaceuticals, and other industries mainly for making hardy cartons. With clean and attractive surface, the kraft paper boxes are used for printing the cartoon with information like batch number, product details, and all. They are also used as linen tablecloths for decorative purpose.
Printed Kraft Paper
Amidst all types, printed craft papers tend to be the best choice for branding. They are used broadly for wrapping, packaging, and making packing boxes, carton boxes, sacks, and shopping bags. As preferred by fast food centers for delivering food items, they're equally employed by garment producers, tea/ coffee marketers, cosmetic marketing companies, shoemakers for packing purpose that comes imprinted with a corporate logo, brand, images, and works as a continual advertisement means.